I work with a couple of really good lenders that are very ethical, honest and caring, which is very important when you are trying to buy a house!  You need someone who knows the rules, has a creative mind based on the rules, and can help you get the best loan possible.
Mike Morneault, Vice President Home Street Bank in Lake Oswego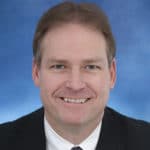 I have worked with Mike for many years. He is honest, ethical, trustworthy, a creative thinker based on rules, knowledge and experience, and always gets the job done!   His rates are very good, some of the lowest in town, he will answer me whenever I need him- he has answered me from a golf course in England, and just recently, he was on the Mediterranean See for his 30th anniversary!  If he needs to, he can get me a preapproval on a weekend, or deal with a problem.  Homestreet has numerous programs for all types of loans.  Here is more about what Mike offers
Experience:  Loan officer for over 30 years, qualified for the "Presidents Club" which is the top 5% of loan officerrs in the company, for all 30 years.  He has had experience with all types of financing including: Oregon State Bond Loans, 1st time homeowner loans, conventional, VA, FHA, Jumbo, renovation loans, and construction loans.
HomeStreet Bank is one of the largest regional banks in the Pacific Northwest.  Based in Seattle, HomeStreet has banking and lending centers that span seven states. In Oregon, we have four bank
branches and six home loan centers.  For nearly 100 years, HomeStreet has offered home loans. A common-sense lending approach, consideration of nontraditional income streams, quick loan
approvals, and personalized service help to make our lending process more customer friendly.
As of 2012, we are publically traded company (NASDAQ: HMST). Available HomeStreet Products
In addition to traditional purchase or refinance loans, HomeStreet offers a range of products designed to suit various homebuyer needs.  All loans subject to underwriting approval. Here are some of the loans we do:
• Government loans such as USDA,  VA, and FHA, allowing credit scores as low as 580
• Jumbo loans with as little as 5% down for primary residence purchase and refinance (up to
$636,150 loan amount) and 10% down for higher loan amounts
• Manufactured home lending (conventional and government programs) including single-wide
homes
• Borrow up to 89.9% of the home's combined loan-to-value (CLTV) when you combine a first lien loan with a Home Equity Line of Credit  (HELOC)
• Physician loans
• Portfolio loan options for special circumstances
• Renovation and Construction loans                                                                                                                      • Buyer assistance programs
Michael Morneault, Vice President, Sr. Loan Officer, 5335 Meadows Rd #325, Lake Oswego, OR 97035
Direct: (503)449-8339;   eFax: (503)334-2755        Michael.morneault@homestreet.com       NMLS#404050